ABOUT
"Made in Italy". For me, it's not just a label. It means the pieces I create are not simply fashion items, but eternal furnitures inspired by the extraordinary beauty of Italy. Influenced by the fine artistry of legendary Italian cabinet-making tradition, I combine this craft heritage with a unique modern vision to create beautiful and timeless elegance.
Maurizio Grondona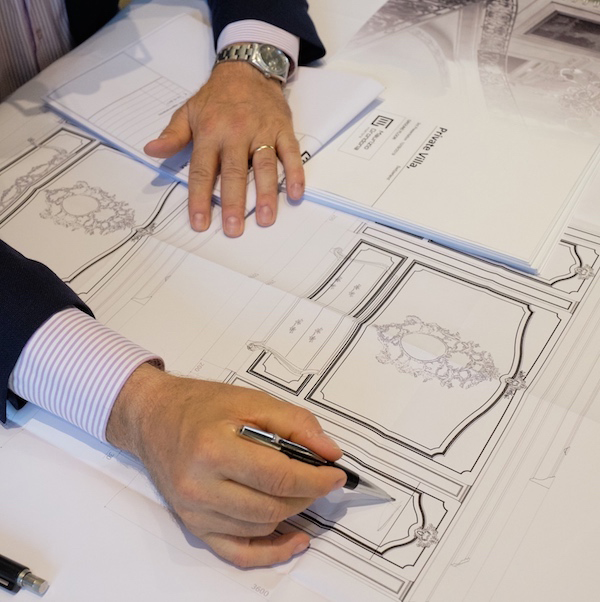 Maurizio Grondona Interiors combines craftsmanship and heritage with new technologies and – upon request – we also offer our experience for custom-made projects as in the best "Made in Italy" tradition. The production takes place entirely in the workshop located in Cabiate, a picturesque village near Lake Como and immediately North of Milan.
The company location was chosen on purpose as a way to preserve the values of the Italian manufacturing heritage. Maurizio Grondona Interiors workshop is an open and bright space where raw materials are turned into valuable products and where the various collections are designed, inspired not only by Grondona's personal taste but also by the demand of refined customers, in constant search for unique objects. Maurizio Grondona was born in Brianza, the most important and historic Italian furniture production district.
Since his very young age, he grew up around craft shops surrounded by the best wood craftsmen and their ability to bring furnitures to life. Together with the wood processing techniques he also discovered the passion, the pride and dignity and above all the beauty of the work that revolves around the design of a piece of furniture, an environment, a home.
Maurizio is the founder and creative mind behind the world-famous brand, Maurizio Grondona Interiors (MGI). After years working with some of the most prestigious Italian classic furnishing companies, he decided to revisit his roots and unique style: from tradition, the essential starting point, Maurizio reinvented, he redefined and perfected his vocation so to set MGI apart, this also thanks to the manual expertise of cabinet makers and skilled workers.
Besides his renowned iconic pieces, he now creates a limited number of tailored mirrors, consoles, chairs and furnishings personally knowing every client he styles for. His pieces have a soul and each one respects personality, lifestyle and taste variety whether this is classic or contemporary.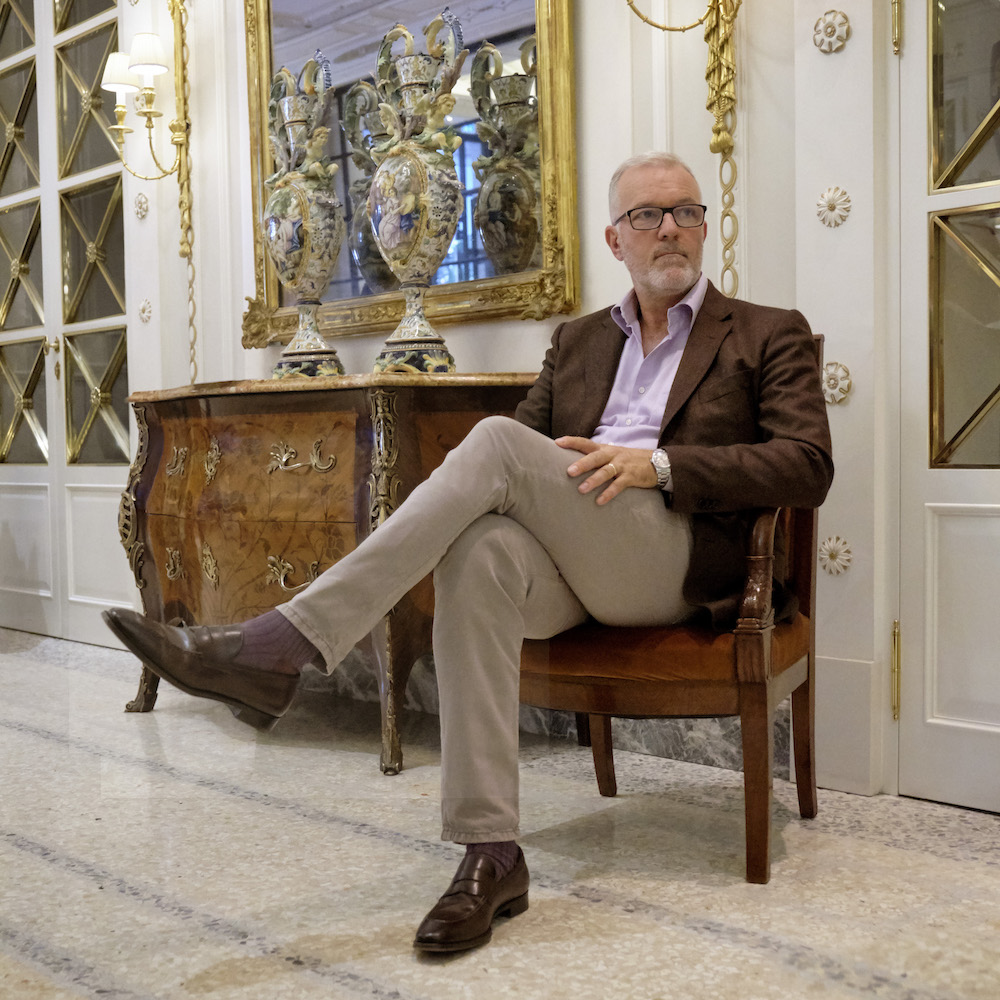 THE
PERSONAL
STYLIST
Finding your personal style takes time, attention and the right advice coming with experience. Exactly what fully customised, made to measure pieces are all about, created with attention to detail, carefully chosen proportions and tailoring with the skill of bygone days and limitless, almost obsessive, patience that make a piece unique and flawless for its owner.
At Maurizio Grondona Interiors, we believe in bespoke as an experience, our collections coming from skilful crafting, and respect for complex and delicate materials coming from natural sources and shaped with confidence and mastery.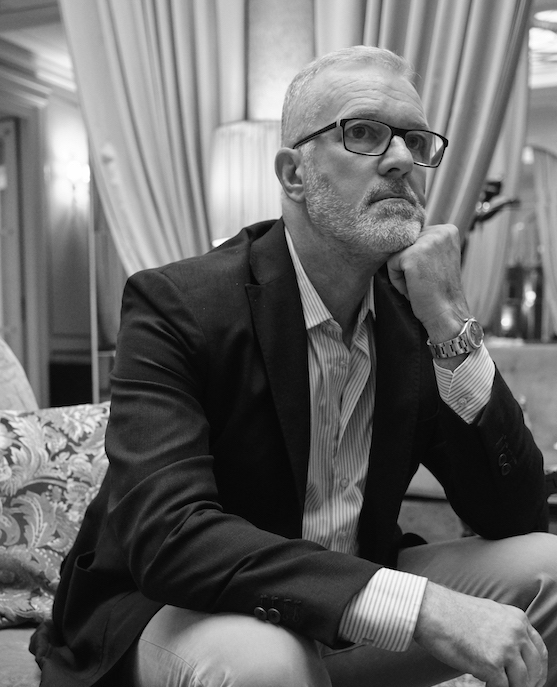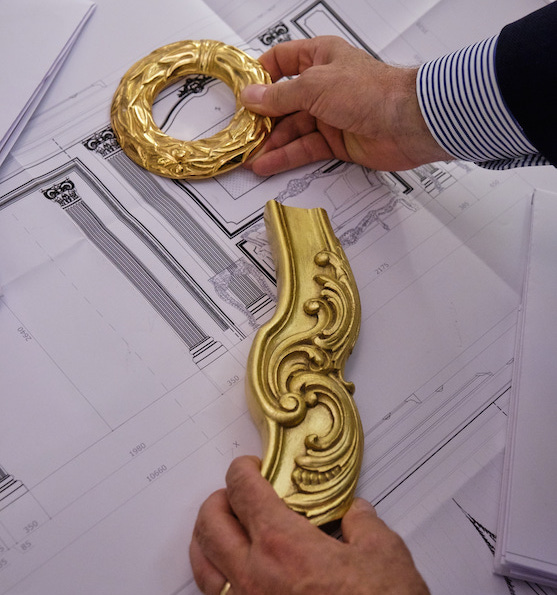 A different kind of elegance that is totally autonomous in the standards pursued, proposed by a true expert. Technical virtuosity is the key to the world of Maurizio Grondona Interiors that counts on a solid bedrock of "aficionados" all over the world. Territory for "a happy few of a kind".
You need to understand what lies behind this universe of products that are so specific, behind and inside these imagined and created objects of desire.
As a personal stylist, he doesn't only tailor you a flawless suit, he gives you the know-how of how to wear it best.
CREATION
For Maurizio Grondona Interiors, the process of handcrafting is all about quality and accurate detail. It starts with a series of consultations to understand the client needs. Then we supervise the creation of every single item, straight in our workroom. Extremely skilled craftsmen carry out all the manufacturing process we are unable to perform directly: they have been working on our behalf for years, increasingly developing their mastery. In each project, originality and feasibility are coupled with the craftsmen's manual skills, without forgetting elegance. We listen to our customers' suggestions and requirements and we do our best to satisfy them.